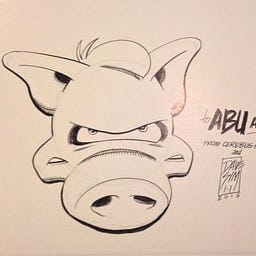 Latest Posts
An important study of trends in Middle East political science publishing by Melani Cammett and Isabel Kendall identified 222 articles published in a set of top political science journals between 2000-...
Today I'm announcing a brand new addition to my Substack publication: the Abu Aardvark's MENA Academy subscriber chat. We're going to start with any questions you might have about the Middle East Scho...
For the last two years, Shibley Telhami and I have been running the Middle East Scholars Barometer. Twice a year, we survey as broad a group as possible of academic experts on the Middle East, drawing...
Sammy Zeyad Badran, Killing Contention: Demobilization in Morocco during the Arab Spring (Syracuse University Press, 2022) Dalia Ghanem, Understanding the Persistence of Competitive Authoritarianism i...
Kyle J. Anderson, The Egyptian Labor Corps: Race, Space, and Place in the First World War (University of Texas Press, 2022) Sometimes, a book you pick up at random based on a promotional tweet turns o...