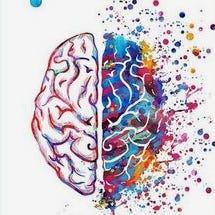 AI Supremacy
Michael Spencer
Created 28 Jun 2021
News at the intersection of Artificial Intelligence, technology and business including Op-Eds, paper summaries and A.I. startups.
Latest Posts
Hey Everyone, The intersection of A.I. and biotechnology is one of the holy grails of the future of healthcare. It turns out that in the 2020s, we are seeing a lot of foundational work taking place. I...
Hey Everyone, I really like covering A.I. startups at the intersection of computational biology, biotech, genomics, and drug development. A.I. is increasingly becoming implicated in mRNA and RNA medic...
Hey Everyone, In a U.S. internet without proper antitrust regulation, regulating A.I. is impossible. There's no post-modern assurance that we are creating a safe and fair experience for everyone. Goog...
Hello Everyone, ChatGPT Pro which retails for $42 for faster ChatGPT performance could be used at scale at agencies, in advertising and among marketing teams. In theory with ChatGPT, you'll finally be...
Hey Everyone, For me in 2023 with Artificial Intelligence, Google is the elephant in the room. Let me explain my thinking. While Microsoft is a highly diversified company with an excellent Microsoft R...