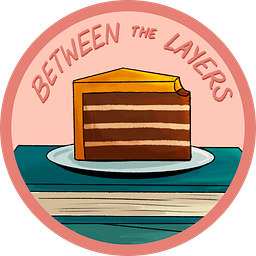 Anne Byrn: Between the Layers
Anne Byrn
Created 19 Mar 2021
An honest conversation about life, through the lens of baking and cooking, from the award-winning, best-selling cookbook author. Twice weekly.
Latest Posts
Grown-Up Spaghettios. Photos: Kathleen Osteen. By KATHLEEN CATHERALL OSTEEN To me, lunch is a form of self-care. I said goodbye to my full-time job last spring and have since been freelancing from hom...
Chocolate Pistachio Cake from A New Take on Cake. The secret is the pistachio instant pudding mix. Photo: Danielle Atkins. Recipe is below. THANKS TO EVERYONE WHO stopped in the middle of your day to ...
FLOURLESS CHOCOLATE CAKE is such a rule breaker. It disregards what you've been told about baking a cake. True to its name, it has no flour. Sometimes ground almonds, and often bread crumbs or a smidg...
Michel Guérard's fresh tomato sauce vierge made with mid-winter tomatoes brightened with lemon juice. THE FOOD MEDIA IS WEEPING over the closing of Noma, the haute, style-setting Copenhagen restaurant...
JANUARY MIGHT BE THE LAST MONTH of the year you think about putting up preserves and that sort of thing. But while citrus is with us, it's the best time. Preserved lemons are a Moroccan condiment with...