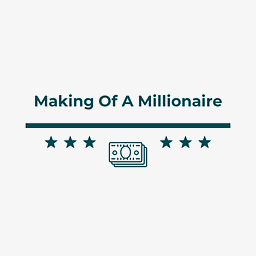 Making of a Millionaire
Making of a Millionaire Inc.
Created 17 Sep 2021
Your PhD in Money. Subscribe for research & insights to make better financial decisions and live a happy life.
Latest Posts
Photo by NordWood Themes on Unsplash "The small things of life were often so much bigger than the great things . . . the trivial pleasure like cooking, one's home, little poems especially sad ones, so...
Photo by Gabrielle Henderson on Unsplash Those who have knowledge, don't predict. Those who predict, don't have knowledge. -Lao Tzu Humans have long been obsessed with predicting the future. It's not ...
You should be skeptical of investment advice you see online. I know that might be a strange message coming from an online finance writer who just published his first book on investing and—*SPOILER*—ha...
"It is preoccupation with possessions, more than anything else, that prevents us from living freely and nobly." -Bertrand Russell Welcome to another installment in my ongoing series called "Money On M...
Photo by Magnet.me on Unsplash "Procrastination is the art of keeping up with yesterday and avoiding today." — Attributed to Wayne Dyer Imagine that I showed up at your office and offered to buy you l...