Bryan Caplan
Caplan and Candor
Created 29 Mar 2022
My friends Phil Magness and Michael Makovi have finally published their "The Mainstreaming of Marx" in the ultra-prestigious Journal of Political Economy. Their thesis: The main reason today's academi...
My Reason review of Garett Jones' The Culture Transplant: How Migrants Make the Economies They Move to a Lot Like the Ones They Left is now up. Though he's strangely reluctant to name open borders as ...
I recently gave my first public talk on Don't Be a Feminist at the University of Texas. In audience: Living legend Scott Aaronson. After attending, he posed the following question: How is it that I go...
Readers Also Read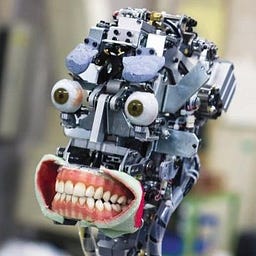 Amazing feats of engineering, delivered weekly. Bonus content beyond the @machinepix Twitter and Instagram. By Kane Hsieh.
Curiosity, rationality, and ideas
The spiritual successor to the Geschichtliche Grundbegriffe