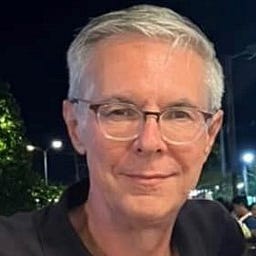 The Permanent Problem
Brink Lindsey
Created 20 Sep 2022
the quest to "live wisely and agreeably and well"
Latest Posts
Anti-nuclear protesters. Photo credit: Ra Dragon, Unsplash license. We are able to say that communist central planning failed because we can compare its results with those of capitalism. We can look a...
"The wave finally broke, and rolled back." Photo unattributed, public domain. With the benefit of hindsight, it's now pretty clear that capitalism in the advanced economies hit some kind of inflection...
Ant in amber. Photo by Brocken Inaglory. Creative Commons license. It's my contention that 21st century capitalism is undergoing a triple crisis — one of inclusion, one of dynamism, and one of politic...
I'm going to digress from my ongoing survey of the roots of the 21st century crisis of capitalism to discuss a great new book with a similar theme — Brad DeLong's Slouching Towards Utopia. Brad tells ...
The crackup of class-based politics: Richard Nixon invites construction workers to the White House weeks after the 1970 "Hard Hat Riot." Public domain. In my last essay, I argued that the progress of ...