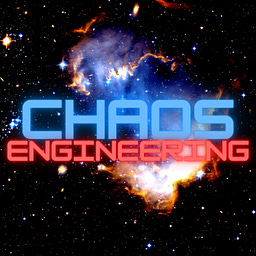 Chaos Engineering
Francisco Javier Arceo
Created 05 Aug 2022
Chaos Engineering is a newsletter about software, machine learning, fintech, and startups.
Latest Posts
Note: today's article is intentionally brief and aimed at providing some support to folks who may have had a particularly awful week. Do not pray for easy lives, pray to be stronger men. -John F. Kenn...
This article was originally published on Every, check out the original here. "That's one thing Earthlings might learn to do, if they tried hard enough: Ignore the awful times and concentrate on the go...
What working in fintech felt like in 2020-2021. Everything was beautiful and nothing hurt. —Kurt Vonnegut, Slaughterhouse Five Let us bow our heads and pray for all of the lost enterprise value in 202...
The purely rational economic man is indeed close to being a social moron. -Richard Thaler, Ph.D. Why should you care? If you work for a corporation or startup and care about being impactful in your de...
I don't know what's going on, and I'm probably not smart enough to understand if somebody was to explain it to me. All I know is we're being tested somehow, by somebody or something a whole lot smarte...