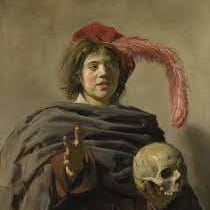 The Common Reader
Henry Oliver
Created 26 Oct 2020
A blog for what Samuel Johnson and Virginia Woolf called the common reader. Make the most of your reading time. "One of my favourite Substacks." Helen Lewis
Latest Posts
What an interesting book this is, just reissued. Written by Sylvia Townsend Warner aged seventy (her first attempt at biography: late bloomer!) it was the first biography of White, written just after ...
Writing elsewhere I wrote about Why Growth Matters for The Critic. Satire is moral criticism of content; parody is mockery of form or style. When parody becomes a homage we call it pastiche. Satire ca...
I hate Orwell's writing rules. All that crap about preferring the active voice and never using a long word where a short one will do. Should Conan Doyle not have written "They were the footprints of a...
Writing elsewhere For the New Statesman I wrote about why Liz Truss should not set up a think tank. For The Critic I wrote about why Liz Truss will be a Barry Goldwater figure, why it is difficult to ...
It's a mystery to me why Dickens' characters don't recur, the way Evelyn Waugh's and P.G. Wodehouse's do. Don't you wish he had written a story where Mr Pickwick met Mrs Gamp? I do, so I asked chatGPT...