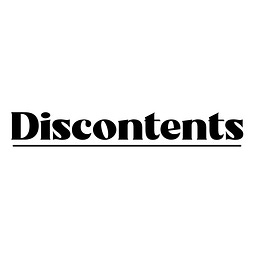 Discontents
Discontents Newsletter
Created 22 Jun 2020
Essays and journalism about where we're at and where we're going, from some of your favorite writers and podcasters on the left.
Latest Posts
Watch anything good on TV last night? I promise I am not going to be delivering a take of any kind on the slap here today. You will of course by now have already seen more unhinged reactions to it tha...
It's been incredibly jarring to compare Europe's welcoming of Ukrainian refugees with the way both Europe and the U.S. have treated refugees from Afghanistan, Iraq, Syria, and the dozens of other coun...
Christian Holmér/Flickr Hi there! Jack from Discourse Blog here. (The other Jack from Discourse Blog, that is—yes, there are two of us.) If you've been reading us for any period of time, and you click...
The technology of war is beat journalism until it is everything journalism. In October, satellite footage first revealed the Russian military massing machinery of war near Ukraine. Last week, months o...
First Air Cavalrymen and a Vietnamese interpreter lay a towel over the suspect's face and then pour water on it. January, 1968. Via Getty ROSS ROGGIO IS FACING SERIOUS CHARGES that, if proven, would p...