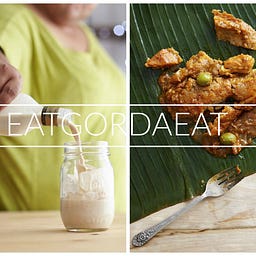 illyanna Maisonet's Newsletter
illyanna Maisonet
Created 08 May 2020
illyanna Maisonet's newsletter contains: recipes, first person and reported articles, rantings, photos, history and foodways of California and Puerto Rico. Also, behind the scenes capturings of Diasporican…
Latest Posts
This is a post for all subscribers. Everyone's support is so appreciated, and I hope you enjoy. If you're a paid subscriber, please leave your Instagram handle in the comments so that I can add you to...
Diasporican is for sale almost everywhere books are sold. If you don't want to purchase from a conglomerate (because they actually discount the book and that low key makes it harder for me to reach th...
This is a post for all subscribers. illyanna Maisonet's Newsletter is a reader-supported publication. To receive new posts and support my work, consider becoming a free or paid subscriber. If you're a...
Illyanna Maisonet Is Always Pissed Off Illyanna talks with Dan Pashman about trying to coax recipes out of her grandmother, how her new cookbook Diasporican became a family affair, and being labeled "...