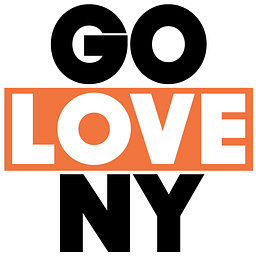 Go Love NY
Robin + Elizabeth
Created 23 Jun 2022
A mix culture, nature and food in the Hudson Valley + Westchester, New York
Latest Posts
We've been #shoppinglocal and supporting #shopsmall since way before it was a hashtag, so we thought we'd share with you some of our favorite local spots. There are so many amazing shops in the area b...
Welcome to the sweet spot between Thanksgiving feast videos clogging our feed and Mariah Carey in our brains 24/7. We want to tell you about an upcoming tour we are extra excited about. Join GLNY for ...
From Elizabeth + Robin Hello friends! We wanted to re-introduce ourselves since we've gotten so many new subscribers after switching to Substack. We are Robin and Elizabeth of Go Love NY. We curate pr...
Entrance to The Pocantico Center in Sleepy Hollow Now that Halloween is over we can get back to our regularly scheduled fall weekends – turtlenecks, apple picking and trying to get that perfect photo ...
While I may have started posting my daily walks on Instagram during the pandemic, I've been at it for years. Well, if i'm being honest, not always "daily," but as often as possible. I find that aside ...