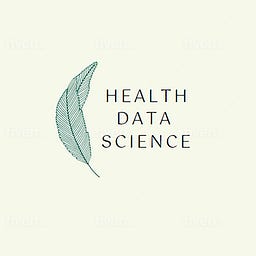 Health Data Science Newsletter
Andrea Hobby
Created 03 Aug 2021
A weekly brief that covers healthcare and health data science topics. Also, I provide career tips for healthcare professionals interested in getting into data science.
Latest Posts
Health data science and biostatistics are related but distinct fields. Health data science is a broad field involving various methods and tools to extract insights and knowledge from large datasets. T...
Despite a struggling economy, several companies in the healthcare industry have been growing at a steady rate. These companies have maintained strong financial performance, even during the most recent...
If you are Health Data Scientist Manager or Director, let me know if you are interested in sharing the story of your career journey. You can email me at ahobby@healthdatasciencenewsletter.com Summary ...
With the hiring picking up, I thought it would be great to review common interview questions for Healthcare Data Analysts. I will have a follow-up with common questions for Healthcare Data Scientists....