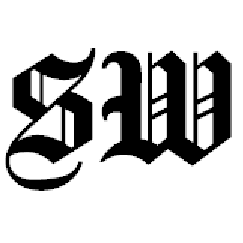 SINGULARITY WEEKLY
Joe Allen
Created 10 Dec 2020
Covering ethnic identity, transhuman hubris, and the eternal spiritual quest. The Future™ will only get weirder | All articles are FREE for unpaid subscribers | Paid sub = Donation
Latest Posts
markoaliaksandr © 123rf.com In 1986, the molecular engineer Eric Drexler released a mind virus with his book Engines of Creation: The Coming Era of Nanotechnology. He described armies of microscopic r...
z1b © 123rf.com | (neural network generated art) Chatbots are at the front lines of an unrelenting AI invasion. The steady increase of artificial minds in our collective psyche is akin to mass immigra...
The birth story of Jesus Christ is a sacred narrative, woven together from the divergent accounts of Matthew and Luke. As such, Christmas is a rite of reenactment, bringing the ancient Nativity scene ...
z1b © 123rf.com | (neural net generated artwork) People talk about brain implants as if they're an imagined biohorror in the distant future. This is a misconception. Hardwired trodes already exist, th...
EctoLife in the Kali Yuga Last week, the German bio-propagandist Hashem Al-Ghaili shocked the world with his concept video EctoLife: The World's First Artificial Womb Facility. The shot opens on a des...