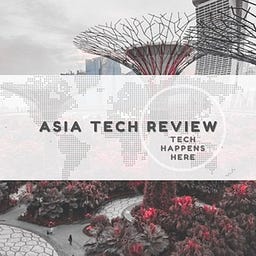 Asia Tech Review
Jon Russell
Created 18 Feb 2019
A weekly newsletter to keep up with tech news across Asia.
Latest Posts
Welcome back, This week I'm writing from San Francisco in what is my first trip back for four years. This time it feels a little different, dare I say lower energy. That seems to be because many peopl...
Hi folks, We're belatedly back this week from Singapore, where I am trying to avoid post-Token 2049 flu/Covid after attending the popular crypto event. The show itself was huge, organisers estimated 7...
Welcome back, It has been a long while. The newsletter has been on hold since July while I was consumed with work and more, but I'm hopeful that I can now find the time for it to resume on a weekly ba...
Welcome back, I spent much of last month in the US, giving the newsletter an extended sojourn as public markets, private markets and the world of crypto melt in the downturn. But we are back this week...
Welcome back, It's been a busy few weeks at ATR HQ which is why the newsletter hasn't been arriving every week. Never fear, this issue we're back with a host of stories for your catch-up pleasure, mos...