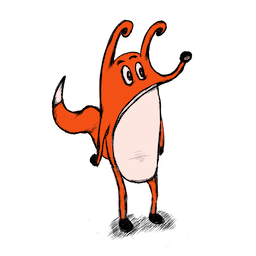 Quick Brown Fox
Salman Ansari
Created 30 Oct 2019
Essays, comics and fables on creativity, self-awareness, and playful productivity.
Latest Posts
Hey friends, I'm in the final stages of completing my book of fables,Wandering Spirits, and have begun the work of preparing it for publishing. I've still got a bunch of illustrations to finish, but I...
Hey friends, It feels good to write to you again after a much needed break. Every now and then, it's good to stop doing a thing for a while so you can see whether you still want to do it. I've missed ...
Hey friends, Welcome to the 99th edition of Quick Brown Fox! It's been an exhilarating year for this newsletter, especially as I juggled it alongside editing my book of fables and building a course on...
I've had a pit in my stomach since winter began. It's been an intense sprint to finish a bunch of projects I'm juggling at once. Since my bout with burnout, I've been pretty careful about keeping my w...
Hey friends, It's that time again! Today I'll share my favorite books I read this year. I picked a handful of favorites and put them into loose categories of philosophy, creativity, and fiction. Feel ...