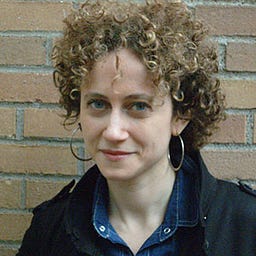 Lit Mag News
Becky Tuch
Created 09 Nov 2020
Latest News in Lit Mag Publishing
Latest Posts
Welcome to our weekend conversation! The end of January is here, my dears. Time to officially put away the champagne flutes and goofy 2023 New Year's glasses and bust out the heart-shaped candies and ...
Welcome to our Lit Mag Reading Club discussion! So? What'd you think of Conjunctions 79? This is a packed issue, perhaps even a defiantly celebratory one, as the magazine came close to being shuttered...
February is nigh, my friends, and once it arrives it's a sneakily short month. Nonetheless, those of us in the Lit Mag Reading Club will be reading two lit mags once again. Aim high, dream big! On our...
Another Lit Mag Reading Club Q & A is in the books! Today I had the pleasure of chatting with Sacha Idell, Prose Editor of The Southern Review. This magazine is "one of the nation's premier literary j...
Welcome to our weekly column offering perspectives on lit mag publishing, with contributions from readers, writers and editors around the world. I read Walt Whitman's iconic work Leaves of Grass just ...