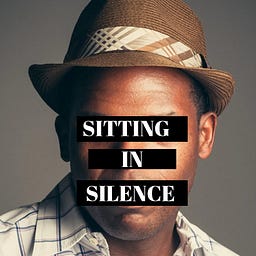 Sitting in Silence
Maurice Carlos Ruffin
Created 02 Dec 2021
On writing, craft, worry & joy.
Latest Posts
Happy New Year to all! I hope that 2022 treated you well. As we go into another spin around the sun, I also hope that this newsletter adds value to your creative life. The sole purpose of this project...
Writers are, by nature, optimists. Now, before you close the app and say, "Maurice, has lost his mind. He has no idea what he's talking about. Everyone knows that life is just a series of traumatic tr...
Happy Holidays and congratulations to República Argentina. That was the first World Cup Final I ever watched, so I'm 1 for 1 in watching the greatest World Cup Final of all time. Seriously, I thought ...
Happy holidays to all. Has another year gone by without you achieving your heart's desire of finishing your book? Did you start it years ago? Does it feel like there's something on the other side of p...
Happy Holidays! A hearty welcome to all, including new premium subscribers. I hope this post finds you well. Boy, do I have a scoop for you. I sold my third book! The announcement below says it all. T...