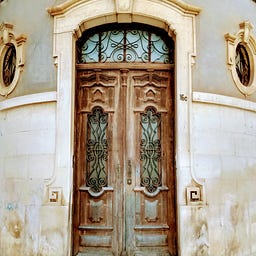 Letters to My Generation
Padraic Veum
Created 27 Apr 2021
Prose contemplations on nature, expat life, food and literature.
Latest Posts
I am at a loss for words. I am at a loss for words in three languages. There are experiences in life we know we shall encounter and there are those that take us by complete surprise. I have heard frie...
"How does someone from Nebraska end up living in Lisbon?" I am asked this question every week by American and British visitors to the Portuguese capital, and I am always simultaneously baffled and ins...
The air is silver with sea mist—the hills of Setúbal, beyond the Rio Tejo, glimmer watercolor like, their serenity at odds with the roar of airplanes eternally circling Lisbon. Right now another growl...
What was it my aunt was writing all those years? Lined up on one of her bookcases were over a dozen journals—all the same size—the only variations being in the binding details. I have myself had a num...
"The bookcase glows, backlit in crimson light—tall and broad, its shelves empty—" This singular sentence is all that survives of the fourth draft of something I have been trying to write for a month. ...