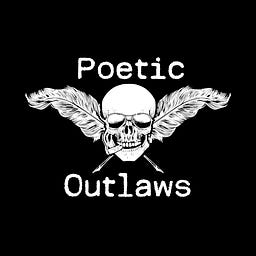 Poetic Outlaws
Poetic Outlaws
Created 22 Mar 2022
A place for the outlaws of poetry and the written word.
Latest Posts
As he writes, without looking at the sea, he feels the tip of his pen begin to tremble. The tide is going out across the shingle. But it isn't that. No, it's because at that moment she chooses to walk...
You must be willing to risk everything to really express it all. —John Cassavetes You have to fight every day to stop censoring yourself. And you never have anyone else to blame when you do. What happ...
Art: Maksymilian Novák Zempliński I wake to sleep, and take my waking slow. I feel my fate in what I cannot fear. I learn by going where I have to go. We think by feeling. What is there to know? I hea...
Art: Kavan the Kid "The more the drive toward life is thwarted, the stronger is the drive toward destruction; the more life is realized, the less is the strength of destructiveness. Destructiveness is...
I look at the faces and lift my head above the roar only the vision the smile the knowledge few men know I salute you rebel born rebel above factories above the whips of dead men above cemeteries lets...