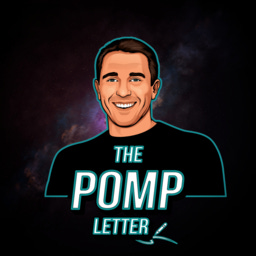 The Pomp Letter
DBA Off The Chain
Created 06 May 2018
Pomp's daily newsletter analyzing the business, finance, and technology industries. Join 235,000 subscribers by signing up below.
Latest Posts
To investors, Inflation skyrocketed to multi-decade highs over the last three years and many people in the financial community have been warning of a persistently high inflation environment for many m...
To investors, We saw inflation accelerate from 2% at the start of 2020 to more than 8% in 2022. This 400% increase created the highest inflation reading in 40 years and left many consumers in a dire f...
To investors, The debt limit is dominating headlines. Politicians are jockeying for attention. Social Security and Medicare recipients are growing concerned over their benefit payments. Investors are ...
Subscribe now To investors, I have been reading one book per week this year. This past week's book was Never Finished by David Goggins. Highly recommend reading it. If you are interested in the indivi...
Subscribe now To investors, There is an insane, childish game being played with the US economy right now — hello, debt ceiling! For those of you who are unaware, here is how the Treasury Department de...