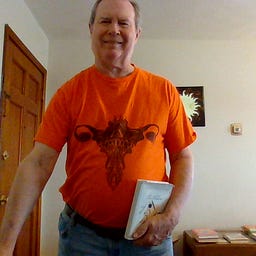 Latest Posts
4 Finnish engineers - friends since childhood - have come up with a novel solar & wind energy storage system that they have up and running in a utility company operation. This article makes clear what...
Final Installment Before the Fearsome 8th of November *** Mirrors on the ceiling The pink champagne on ice, and she said We are all just prisoners here Of our own device *** For $3.3M+, live in a piec...
New Thing I Learned This Week - In The Philippines there is an institution of higher education called Harvardian University, and that is not a joke, just (from US point of view) an oddity. *** I'm not...
Three uh-h …. related points on the economy - U.S. companies from tech giants Alphabet and Microsoft to GE and toymaker Mattel reported big slowdowns in growth or warned things were going to get worse...
Good morning … or … maybe not - Via the NYT: "Voters See Democracy in Peril, but Saving It Isn't a Priority." Voters overwhelmingly believe American democracy is under threat, but seem remarkably apat...