The Algorithmic Bridge
Alberto Romero
Created 10 May 2022
Bridging the gap between algorithms and people. A newsletter about the AI that matters to you
Latest Posts
Pareidolia: the tendency … to impose a meaningful interpretation on a nebulous stimulus … so that one sees … meaning where there is none. Credit: Author via Midjourney AI language models (LMs) have re...
A painter and her self-portrait. Credit: Yasmin via Midjourney Generative AI is entering a new stage Emad Mostaque, Stability.ai's CEO, shared an interesting perspective on the future of generative AI...
"GPT-4". Credit: Author via Midjourney GPT-4 is possibly the most anticipated AI model in history. In 2020, GPT-3 surprised everyone with a huge performance leap from GPT-2 and set unprecedented expec...
Elon Musk and his new little pet. Credit: Author via Midjourney I've written about AI-powered misinformation here, here, and here. About the dangers of social media and recommender systems here and he...
"Robots telling stories at night around a campfire." Credit: Author via Midjourney v4 DALL·E API, Midjourney v4, and the benefits of hiding prompts OpenAI finally made DALL·E available through an API....
Readers Also Read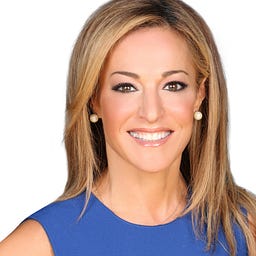 Award-winning, investigative journalist and author Emily Miller has the facts and honest reporting from inside DC.