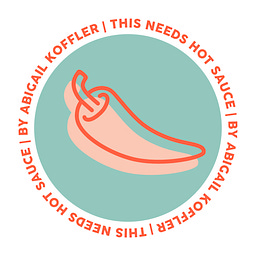 This Needs Hot Sauce
Abigail Koffler
Created 15 May 2018
A newsletter and community by Abigail Koffler about cooking, dining out, and making the most of it.
Latest Posts
Sometimes I watch Barefoot Contessa when I can't sleep. Ina Garten has had many different shows at this point, including one where she cooks with celebrity friends who are always as excited to meet he...
Last week, Substack launched audience insights and I discovered that This Needs Hot Sauce is read in 49 states and 78 countries. That's pretty wild and humbling to think about, so thank you. Also, if ...
Welcome to another installment that goes behind the scenes. This time we are taking a look at events. How do they work? How do you get invited? Do you get paid to go? Who do you talk to? What happens ...
I have a confession to make. In high school, I was an avid fan of Glee, a Gleek if you will. I hope I haven't lost you with this. I see clips from the show, which feels like a fever dream, on TikTok a...
Gentle January is in full swing! I've heard from a bunch of you that the concept is helping you ease into the year and I'm so glad. January is a hard month and we need all the help we can get. Pasta i...