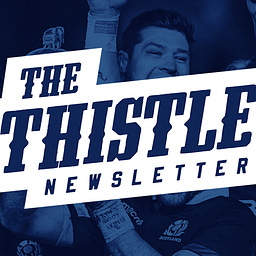 The Thistle Newsletter
Thistle Scottish Rugby Podcast
Created 29 Jul 2020
Anything and everything in the world of Scottish rugby
Latest Posts
WELCOME: a fall out between coach and player, the absence of a rare world class talent a year before a World Cup, the reins handed to an untested stand in - it could only happen in Scottish rugby righ...
WELCOME: well at least the Scottish mens' and womens' national sides are equal in one respect - they can both subject their fans to absolutely devastating last gasp losses. Much like the men versus Wa...
WELCOME: thank God! Summer is over at last and we can finally, finally welcome back the return of the URC. This is the moment Scottish rugby fans (and Jay-Z, amongst others) have waited months for, an...
WELCOME: we are back after a wee hiatus, but finally we have got our priorities right and we are here again to spread the gospel of Scottish rugby. Last week's defeat to Argentina prompted much soul s...
WELCOME: well there it is, the moment we have all been waiting for, some would say forever - we have a winner of the inaugural Italian Scottish Shield. Just a shame the trophy itself looks a bit like ...