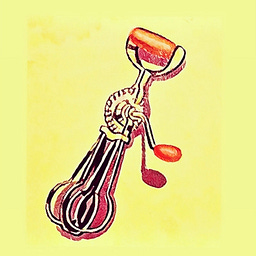 Time Travel Kitchen
Jolene Handy
Created 31 Mar 2021
Baking, cooking and exploring as I time travel through the history, recipes and restaurants of the 20th Century.
Latest Posts
"So let's have another cup of coffee, and let's have another piece of pie." Lyrics: Irving Berlin, 1932 from the musical Face the Music. Automat Image: Getty The first voice you hear in the new docume...
Trying to make my oladky look like Anna's picture in Budmo!. Photo: Jolene Late last March I attended a Virtual Bake-a-Thon for Ukraine which raised funds for several aid organizations including World...
A Parliament of Party Owls. Owl plates: vintage Mikasa. Trivet: vintage Cherry. Photo: Jolene I've been waiting to use these plates and show-off this trivet since my birthday in July! Gifts from my ve...
Pear Crumble Coffee Cake. Photo: Jolene Today was the last day of the farmer's market in my Chicago neighborhood and I will miss it. My visits wandering around the tables with their beautiful boxes of...
If you live or lived in New York City or have visited the city sometime in the last sixty-eight years, at some point someone has probably told you that you MUST go to Serendipity 3. And, on your first...