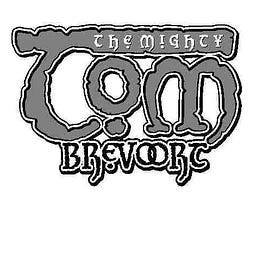 Man With A Hat
Tom Brevoort
Created 07 Apr 2022
Stuff on the mind of the world-famous comic book non-entity Tom Brevoort
Latest Posts
Feels like this is a moment of Weaponized Nostalgia, at least as far as mainstream television programming is going. This past week saw the launch of the new Night Court sequel/series as well as the si...
So I had a little discussion this week with a (reasonable) fan concerning spoilers, and so I thought that the subject is one that's worth getting into over here a little bit. As a general rule, I don'...
So I had a strange and unexpected thing happen this week. As is typical, I've gotten a bunch of new subscribers during the course of the week—and thank you all for being here! But there was also one n...
Welcome to 2023! I'm still writing this from the distant past of 2022, but the New Year is only a few hours away, and it's entirely likely that I'll still be posted here typing this when it rolls arou...
For some of you readers, you're receiving this on a holiday, Christmas Day. For others, it's simply Sunday as usual. But either way, I wanted to make certain that there was something new for you to lo...