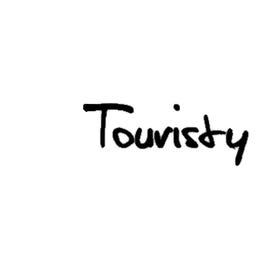 Touristy
Touristy
Created 05 Jul 2020
Quick Bites on Business, Tech and the Future of Consumer Culture- served with a side of millennial sarcasm😎
Latest Posts
This Week's Partner💡: Nom Nom Calling all dog lovers! 🐶 Nom Nom delivers fresh dog food made with whole ingredients. Made by real vet nutritionists and backed by science to ensure your pets get thei...
This Week's Partner💡: Stat Significant Love a good statistic?📈 Is Easter coming earlier? What is the dollar value of a yard in the NFL? Check out Stat Significant- a weekly newsletter featuring data...
This Week's Partner💡: The Average Joe The Average Joe's newsletter offers investment advice that's organized and ready to tackle the markets. Become a better investor via their free 4x-weekly newslet...
Hey guys, From trusting us from all points across the globe, we want to take a moment say THANK YOU for supporting us! You helped make it a fabulous year and we are SO SO grateful! 🥰 But.. lets skip ...
This Week's Partner💡: Sesame Care Doctor appointments as low as $19. Find the best price for the highest quality physicians. Get started with Sesame Care Quick Bites: Winter Storm ❄️ : Over 50 deaths...