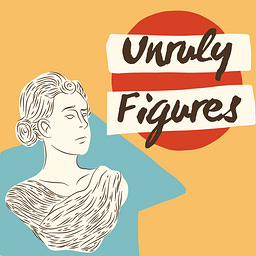 Unruly Figures
Valorie Clark
Created 27 Aug 2021
Stories of real people who refused to play by the rules.
Latest Posts
A rarely seen portrait of Catherine de Medici with her young children, around the time of the crowning of Charles IX. Source. The (in)famous Catherine de Medici has been being depicted in pop culture ...
So excited to be back for part two of the story of Catherine de Medici! I thought this story was only going to be two parts, but it's turning into a three-part story, so 🎙️ Transcript Hey everyone, w...
It was a rough week, y'all, full of highs and lows. I broke my rib last Sunday night, so I am busy recovering from that. But I also got my book manuscript back from my editor, which is very exciting! ...
If you were around last summer, you may remember that I got a book deal with PA Press to turn this humble podcast into a book! Today I finally have a couple of exciting updates to share: PA Press, my ...
Los Angeles is under flood warning, a sentence I never though I'd have to say but have thought about non-stop all week. There have been several small mudslides near my house, and giant sinkholes openi...