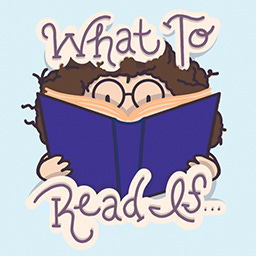 What To Read If
Elizabeth
Created 13 Nov 2020
Where book lovers find their next great read.
Latest Posts
I first encountered Courtney Maum after a bunch of author friends began buzzing about her debut non-fiction book Before and After the Book Deal, an accessible, helpful guide to the world of publishing...
Hi book lovers, Substack shared some new analytic tools with writers last week, and I was so excited to learn that readers of this newsletter live in all 50 states and 106(!) countries. I'd love to he...
Hi friends, I hope you had a lovely weekend. I hosted a belated New Year's brunch to kick off 2023 with good friends and good food. Thanks to everyone who chimed in last week with accessible poetry bo...
Midway through my interview with James Kirchick, the author of Secret City: The Hidden History of Gay Washington casually mentioned he scooped Robert Caro, famed biographer of former president Lyndon ...
Hi friends, Welcome to 2023! I hope your year is off to a great start. My bookish goal for the year is to read more poetry and essay collections. I've always been a little intimidated by poetry, so if...