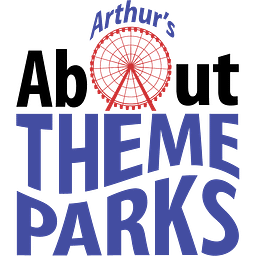 Arthur's About Theme Parks
Arthur Levine
Created 14 Apr 2022
Thoughtful reviews, info, and musings from a journalist who has been writing about his adventures riding coasters and battling Caribbean pirates for three decades
Latest Posts
4 (out of 5) With the opening of Mickey & Minnie's Runaway Railway at Disneyland, park fans on the West Coast will now be able to have "Nothing Can Stop Us Now," its lively earworm of a theme song, im...
Welcome to ART Talks, an audio narration of one of my articles that's exclusively for paid subscribers like you. For this edition, on the occasion of The Disney100 Years of Wonder celebration, which m...
The Disney100 Years of Wonder celebration, which will mark the 100th anniversary of The Walt Disney Company, is set to kick off this Friday at Disneyland (and I'll be there to report about the event f...
3.75 (out of 5) For this month's Rode It! Loved It! review, let's revisit an attraction inspired by the characters and storyline featured in the top-grossing movie now playing in theaters. Most theme ...
On this week's AttractionPros podcast, I join hosts Josh Liebman and Matt Heller to talk about theme park journalism and the parks and attractions industry. The show is geared to attractions professio...