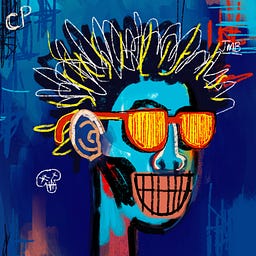 Kaloh's Newsletter
Kaloh
Created 09 May 2021
A weekly column and community about generative and crypto art trends and markets. Join 7,000+ subscribers.
Latest Posts
Manifold is taking the spotlight in NFT town, and we can't ignore it anymore. If you have been following crypto art over the past few weeks, you probably have seen, minted, or released work through Ma...
Hello all! I hope you had a fantastic weekend, and I would like to welcome the 115 new subscribers that joined last week! Here are 7 things worth sharing from the generative and crypto art world: Blin...
Hello friends! Grails III by PROOF is underway… If you are like me, you probably have been spending some time researching who might be participating this time. Who are the artists behind the 20 GRAILS...
Hello amigos! Welcome to the 134 new members that subscribed over the past week! Here are 10 things worth sharing from the gen and crypto art world... Kaloh's updates 1. This week, I shared 6 Reasons ...
Today I would like to tackle a scorching topic in the generative art space. Friendship Bracelets from Art Blocks + Alexis André. Many wonder why they are so valuable and why there is such a high volum...