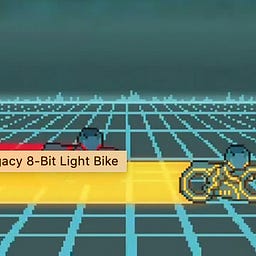 MetaRider
Encom Ltd
Created 01 Aug 2022
Ride or die in the metaverse.
Latest Posts
Hiro Nakamoto in the Dubai Metaverse. Generated by Stable Diffusion v.1.5. I recently found myself light cycling around the metaverse, aimlessly delivering Pizza. Forlorn, I reflected on the code that...
VR has always inspired gamers. How many of you remember the Nintendo 'virtual boy'? The global gaming industry will be worth $321 billion by 2026, according to PwC's Global Entertainment and Media Out...
'Ready Player One' remains the dream. Is it possible? I'm back on the grid. John Lillywhite was facilitating roundtables with GITEX and the Virtual Asset Regulatory Authority (VARA) in Dubai, while on...
I would like to congratulate Hiro on getting past my administrator privileges to finally publish in this space. I wish I could say it was worth the wait. Generally I found his post on the limitations ...
The egirls call me "Hero." You can call me 'Hiro,' with an "i." I'm just a humble pizza delivery guy hustling, like everyone else, to take over the Metaverse. The only difference is I'm honest about i...